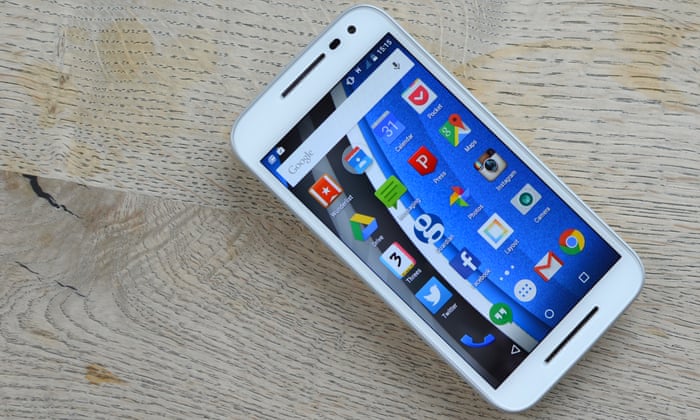 As long as the world and humans are concerned, the thought of making money is inevitable. We all at some point in time want to know how money can be made, especially in the popular mining place we tag, online.
If you are one of those searching constantly, hitting Google at all times to ascertain and verify the most straightforward ways to make money online, then this post is for you.
After reading through, you would be glad you came across this posts, for it has the capability to widen ones thought, when making money online is considered.
The scope of this post includes the unknown to many and a practically new concepts, including those offered by Millitime. and they are limited to the following ;
MLSC
Adstat
WahClass
Millitime Creatives Network
Stay cool and relax while reading, as we unveil them all one after another.
1. MLSC
MLSC with full meaning as Millitime Link Sharing Club, is a reward program for our readers providing a means for continuous passive earnings for those who share articles.
A Rundown of MLSC
Every phone user is constantly in need of airtime. Airtime to call family and friends, to buy data etc. Most times, our phones seem useless to us when it lasts airtime. With these contant need of airtime and money for our daily runs, Millitime thought of providing a means to solve such problems.
Millitime being a platform that presents success to all through information is set to fuel the phones/bank account of many with airtime/cash when they glue themselves with her dreams.
I know right now, you might be thinking of the possibilities of her dreams. Relax, you are at her door steps.
Procedures
MLSC is a scheme that benefits active members. Members who can take less than five minutes sharing links of certain posts to people, keying ones self with the responsibility of reaching people with vital and valid information, being one of the dreams of Millitime.
Link sharing can be done on various online platforms, ranging from facebook, twitter, whatsapp etc.
How do you earn?
Firstly you need to register on MLSC, by clicking Here. you must possess the basic requirements, which are; a smart phone with Facebook Messager and Whatsapp installed, willingness to learn something new and a positive mindset.-Registration takes only a couple minutes. After registering, you would be sent your personal ID (a number) to attach to every link you share by, so that clicks on the links counts for you.

Observe this samples of same link but different ID
The above links lead to same posts but with different IDs of people (1, 50 and 7). After editing the links (note that all links to be shared will be sent to you via Facebook Messenger), you can take few minutes of your time to share the links to reach people on various online platform you are on.
The more clicks you get on the link you share, the more money you make. For example if you shared a link and got 10 clicks on the link, you automatically earn N5 (that's half of the click is your pay) and if you get one million clicks, you get a pay of N500, 000.
MLSC have got a threshold for withdrawal. To withdraw via purchase of airtime, you have to earn a minimum of N500, while to withdraw via transfer to your bank account, you have to earn a minimum of N1, 000.
The uniqueness of MLSC
Unlike other platforms that pays online, MLSC is unique in the facts that;
You don't need cash (for registration) to start Earning.
The task is very light and not time consuming.
You earn extra when you participate in some other task.
MLSC provides help through her WhatsApp group to answer all questions and gives tips to help you earn more.
The beautiful thing is that you see cash progress within 24Hours.
Depending on where you shared link, clicks keep coming for post you shared up to a month ago, making your income, passive.
You need not be reminded that Millitime cares so much about you. That's why we need to talk about other means of making money on our list.
2. Adstat
Adstat is an affiliate network and an advertising agency based in Nigeria. It's regarded as a platform where people promote people. On Adstat, you make money by choosing and reposting adverts and posters you like, on your network (WhatsApp, Social media etc) and you get paid for each people you successfully referred or recommended that advert or product to. That is, people who clicked your link, as well as people who took an action.
Adstat simplified the program so well that you just have to choose your location when registering and upon successful registration, you'll be mailed your regional group link. Group admins retrieve current adverts and share them in the group and all you have to you is reshare. A dashboard containing useful statistics as well as your earnings can be accessed upon login to the website. Minimum withdrawal is 5,000 NGN. Adstat possesses a slight similarity with MLSC in the aspect of attaching your unique number to each link if it wasn't there.
The Uniqueness of Adstat
It's extremely easy to use
You get paid as well when you register an advert for yourself or for someone
They have a 24/7 standby assistant on Facebook Messenger
Visit Adstat website here
3. Wahclass
Everyone has got this one topic they're interested in. Just the way people posses talents, so we've got some topics we can teach, talking about them excellently well, owing to the fact that we've equip self with lots of research concerning such topic and over time surrounded ourselves with lots of facts about this topics our heart bears.
Of course, considering the world's population, you can't tell what topic people around the world would be interested in the next moment. It can be your topic of interest and someone somewhere is waiting for you to make such topic available for them to access.
WahClass is a platform developed by experts where you could dispose your topic online for people in need of them while you earn as they reach out to your topic.
To roll along with Wahclass, all you need include;
Write and type out your well structured collection of lecture notes on your topic of interest. If you don't have a topic, WahClass helps you discover it.
Get registered by click Here. (Registration is free) www.wahclass.com
Wait for your a little while or period for your topic to be approved, after which it will be available for the world. (Once your topic is hot and has the capability of attracting more people, the more cash you make)
Highlights
Wahclass being a niche based content monetization frame work that let's individuals teach topics they love and make money doing so, requires the following;
Your personal computer (PC) or a smart phone or both.
Dedication to getting your topic approved.
Patience to success.
More on Wahclass
After your approval, you are disposed to your personal dashboard which contains the following;
Subscribed learners: Which are visitors that subscribed to your topic. They are potential buyers.
Interactive earnings: This is the money you make from traffic. Traffic is the number of people visiting your post.
Upgraded learners: This is the number of people who paid for your bundle. Your notes are bundles by expert editors and placed online. Upgraded learners could be subscribed learners or people who landed on your post.
Cost per upgrade: This is the price of your topic. It's adjusted based on demand for the topic.
Gross earnings: This is the number of upgraded learners multiplied by the cost per upgrade for each learner.
Net earnings: This is your gross earnings plus your interactive earnings.
What's unique about Wahclass
Excluding the fact that registration on Wahclass is free, this wonderful platform possess the following uniqness;
Wahclass helps you turn your passion into profit.
Wahclass helps you discover your niche if you've you've no initial idea of a particular inche you're good at.
Wahclass exposes you and your works to the world.
Its a platform where you discuss, exhibit, talk about anything and everything.
WahClass is the best platform to express yourself online and yet make money.
How beautiful is this idea of WahClass?
According to WahClass, it helps you find out what you know, what you care about, what the world is looking for and where you can shine. Start writing, start talking and start demonstrating.
If you believe this is for you, visit the site here
4. Millitime Creatives Network
A few of us will deny that we post statuses and reshare funny or captivating items. Infact, if you spend time on WhatsApp and social media, chances are, you do. The Millitime Creatives Network is a platform that pays people for sharing posts. Registration is done when you message her Facebook page here
Conclusion
Technology won't stop at making our lives a step easier in all aspects including business and finance. Listed and elaborated above are legitmate and innovative mediums that have focused on less sophistication, ease and comprehension. Below is the order of pay in the order of the highest paying to the lowest ;
WahClass
Millitime Creatives Network
Adstat
MLSC
This order has dependencies. If you have a lot of friends, WhatsApp status viewers or people in your network, you'd make much more money on MLSC & Adstat with so much ease. If you have a lot of funny memes hanging around in your phone or you create posts on your timeline, you would do much more on Millitime Creatives Network. If you have something you love and can demonstrate how much you know on it, then WahClass is a sure bet. A nice idea is combining or going into all 4 platforms, it tightens your income earning abilities more.
Any thoughts on the article? Share with us in the comments below.
Millitime Cares